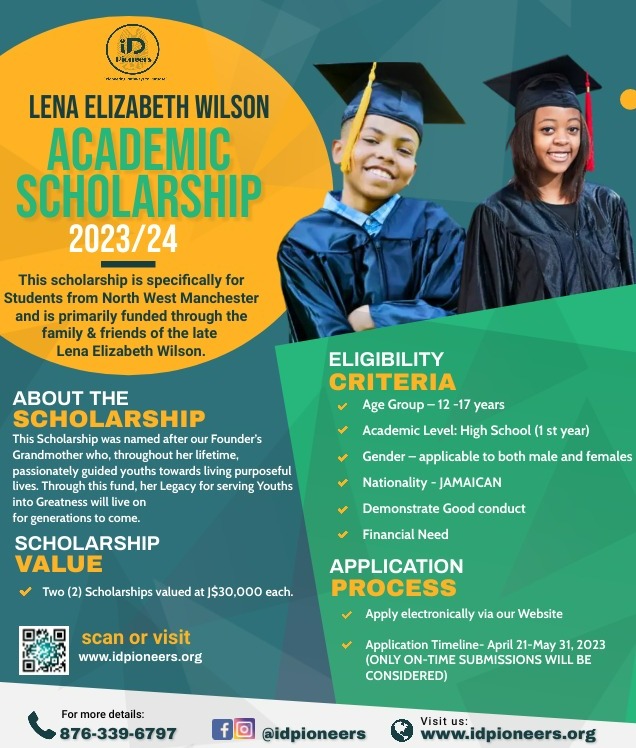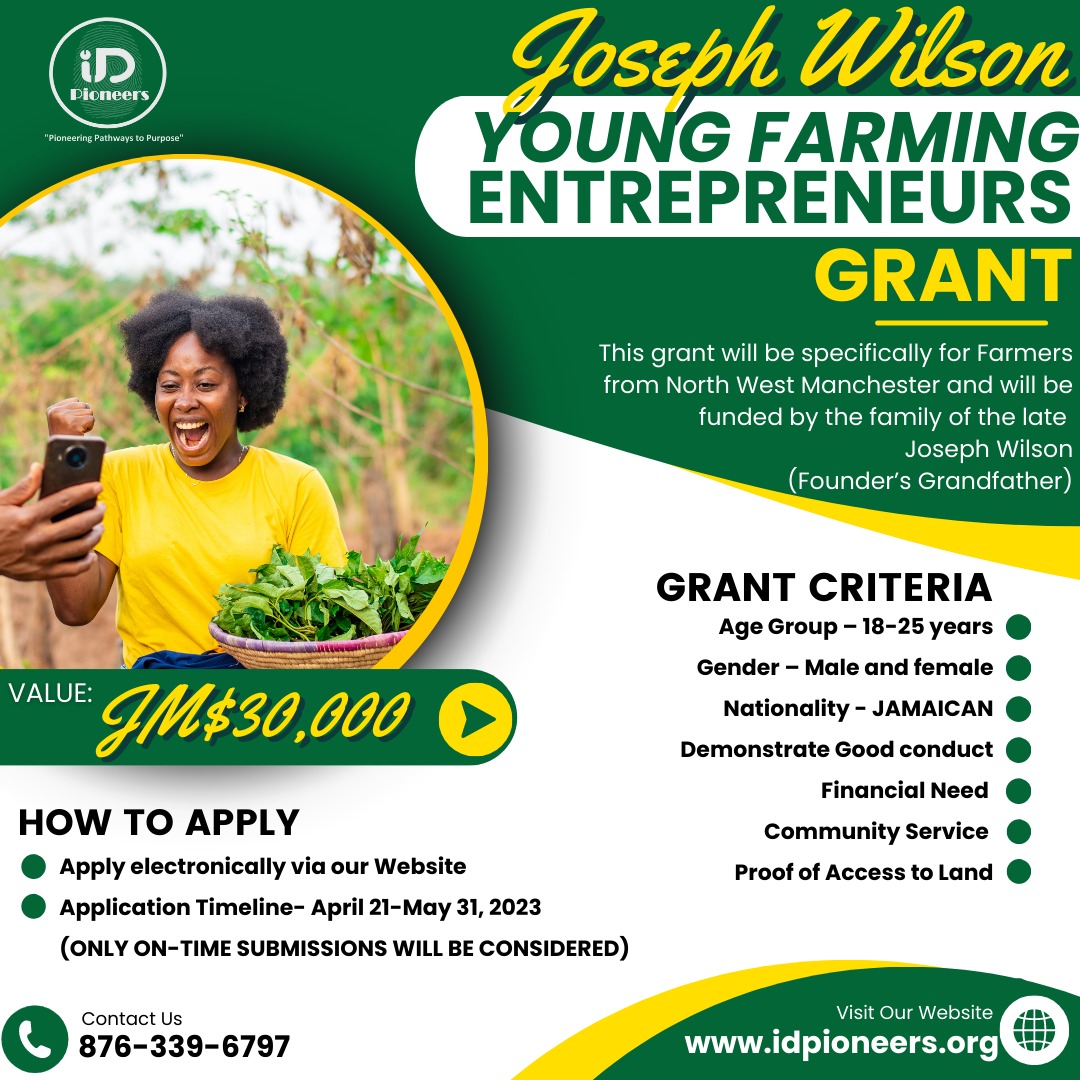 Overview of Our Scholarships
The ID Pioneers Grants & Scholarships are awarded to Youth ages 12-25 years. Our goal is to support Youth who are actively making strides towards fulfilling their God-given purpose and are in need of financial support. Our Scholarships provide more than just financial assistance. A more holistic approach is undertaken where the aim is to support each Awardee to discover their identity & live within their God-given purpose thereby impacting humanity to their fullest potential.
Types of Awards
Youths may benefit from two (2) types of awards:
Scholarships - this may be awarded to students who meet the academic and need requirements.

Grants - this may be awarded to students and other youth who may not meet the academic requirements but having gone through our Purpose Fulfilment Programme, shows leadership potential, has good conduct and meet the need requirements. This may also be eligible for young adults with significant potential & influence in their circle/community, who having gone through the programme, are committed to living to fulfill purpose but need financial support to get started on their BIG IDEA.
Scholarship Details
• Scholarship tenure – 1 year (renewable).
• Value of scholarship/ grant - varies annually.
• The Scholarship may be issued to cover expenses such as: Books & Educational Supplies; Tuition; Accommodation & Meals.
• Application deadline – May 15 annually (NO LATE SUBMISSIONS WILL BE CONSIDERED).
• Awardees notified – July 31st annually.
Criteria
• Age Group – 12 to 25 years.
• Academic Level
   o 1st year high school.
   o 1st year college / vocational institution.
• Gender – applicable to both male and female.
• Nationality – JAMAICAN.
• Awardee must be enrolled in a high school and/or is accepted to study at an accredited college institution.
• Demonstrate good conduct.
• Financial need – candidate must be able to provide proof of financial need where requested.
• Interview – candidates may be invited to participate in an interview where deemed necessary.
• Community Service - must be actively involved in serving their community or school.

Awardee Requirements
• Purpose Fulfilment Mentorship Support
   o All Awardees must participate in ID Pioneers Purpose Fulfilment Programme – either our 1-Day Programme or 1- Year Programme
   o Awardee must also be willing to work with an ID Pioneers Purpose Mentor for the duration of the Scholarship.
• Required Academic Performance - Obtained and maintain the following grade point average (GPA) for the duration of the scholarship award.
   o high school – minimum B Average.
   o college – min B Average / 3.0 Grade Point Average.
• Behavioral Requirements – All scholarship Awardees must maintain a good conduct at school. Any act of misconduct will disqualify the Awardee from the benefits of this scholarship.

Scholarship Document Checklist
1) Completed Application Form.
2) Scholarship Essay.
3) 2 Character Reference Letters – school Teacher; Principal, Guidance Counsellor; Pastor; JP; Community Councilor; Youth Leader; Coach; Mentor etc.
4) Most Recent School Transcript & Exam Results.
5) Proof of Financial Need – Candidate must be able to provide proof of financial need where requested.
6) College Acceptance Letter (where applicable).
7) Birth Certificate.
LIST OF SCHOLARSHIPS / GRANTS
ACADEMIC SCHOLARSHIP & GRANTS
• The Identity Pioneer Academic Grant/Scholarship
   o This Scholarship/Grant is awarded to youths who display great leadership potential and are purpose-driven.
   o This will be funded by Jamaicans living abroad and have a keen interest in supporting the development of youth in Jamaica.
   o This scholarship will be for students all cross Jamaica who meet the scholarship criteria.

• Lena & Joseph Wilson Academic Scholarship
   o This scholarship was named after our founder's grandparents who, throughout their lifetime, passionately guided youth towards living purposeful     lives. Through this fund, their Legacy for serving Youth into Greatness will live on for generations to come.
   o This scholarship will be specifically for Students from North West Manchester and is primarily funded through the family & friends of the late Lena &     Joseph Wilson (Founder's Grandparents).

TECHNICAL & CREATIVE ARTS SCHOLARSHIPS & GRANTS (Coming Soon!)
ACADEMIC SCHOLARSHIP & GRANTS
• Joseph Wilson Young Farming Entrepreneurs Grant – This grant will be specifically for Farmers from North West Manchester and will be funded by the family of the late Lena & Joseph Wilson (Co-Founder's Grandparents). Joseph Wilson lived & died as a farmer and his love for farming will live on through grants made available to young Farming Entrepreneurs.

• Creative Arts Entrepreneur Scholarships/Grant (COMING SOON) – This scholarship will be awarded to students who struggle academically, but are striving in the arts.
ID Pioneers believe there is potential in every child – some children are more academic while others shine through their artistic abilities. No child should be denied the opportunity to pursue a career in the Creative Industry because of lack of academic qualifications or the required financial support.